ADVANCED WORDPRESS HOSTING FOR COLLEGES AND UNIVERSITIES
WE HELP HIGHER-ED ORGANIZATIONS SCALE WORDPRESS
"
The white-glove approach Pagely offers is unrivaled in the WordPress hosting industry and makes our job a breeze.
Managed WordPress hosting for your University's central IT team, individual departments, and communications team.
Enterprise-class infrastructure
Pagely is a hosting solution your university will not outgrow. We host WordPress for some of the largest organizations in the world. Built entirely on the time-tested AWS cloud, Pagely's hosting infrastructure can scale up as needed.
A custom hosting solution tailor-made for your school
Pagely specializes in serving organizations that have unique and demanding technical or contractual needs. No matter how complex your hosting situation or terms, we'll work with you to ensure you have the bespoke solution that meets your university's unique needs.
Multisite ready
Multisite networks have unique hosting needs. Pagely is equipped to support even the largest multisite networks.
Battle-hardened security
With over a decade of WordPress hosting experience, our codebase and processes have continually improved as security threats were encountered and handled. Proactive security processes with a focus on prevention allow us to stay ahead of looming threats.
An experienced team supporting you
Rather than having a group of people at your university handling server and WordPress management, you can offload these responsibilities to our experienced team of WordPress experts. Cut costs, streamline operations, and reduce the ongoing burden on your team.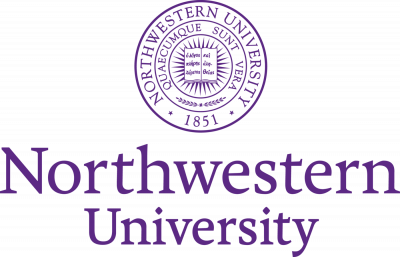 At Northwestern, campus organizations need the ability to easily manage and publish WordPress sites. The system the university was formerly using to manage affordable hosting at scale had technical limitations that precluded them from accommodating certain plugins, themes and configuration requirements. Pagely stepped in and enabled Northwestern to run these feature-demanding WordPress sites while maintaining the high degree of security and support a top tier university requires.
Read the Case Study
Consolidate site management
Track and manage all your institution's WordPress sites from a single control panel. Easily add DKIM records, change PHP versions, add domain aliases, and more.
Expand your network
You'll be able to quickly and easily add additional WordPress instances for departments and university projects as needed.
Easily manage and control access
Role-based access and granular permissions give you complete control over who is able to do what with your institution's hosting.
Authentication
Pagely's hosting is compatible with popular higher education authentication services like CAS and Shibboleth.
Let's create a better WordPress hosting solution for your school
Let's get this conversation started…